Recreational Classes
Learn more about Airbenders recreational classes that get your mind and body moving. No competition. All FUN!
Learn More
Birthday Parties
Check out how we make birthday parties unforgettable! We offer a private gym for you and your guests.
Learn More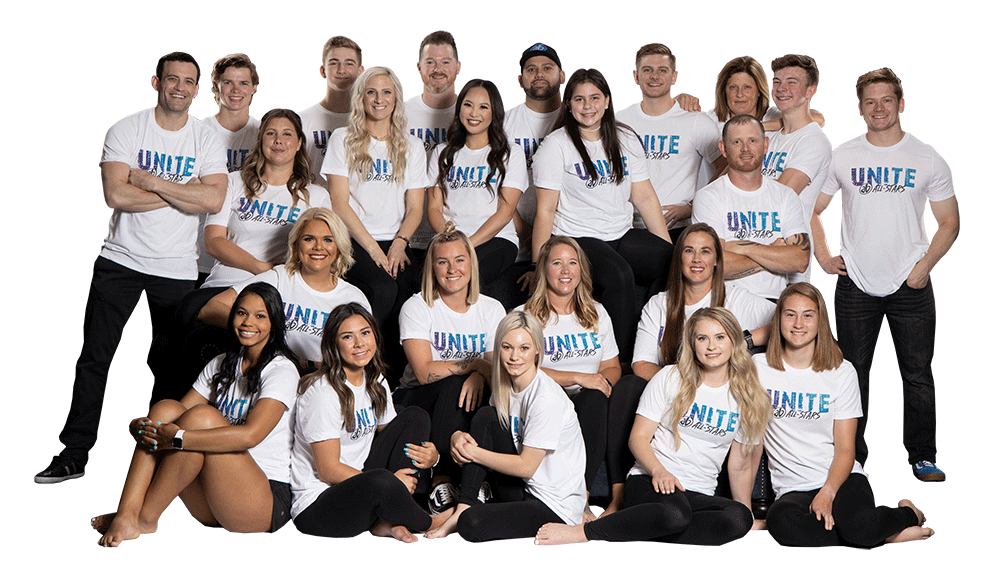 Our Amazing Team
Contact Us
Meet Our Coaches
We hold each and every one of our staff members to a very high standard.  Every staff member is a certified instructor, must pass a background check, and are required to take specific courses through USA Gymnastics before being named a coach at our gym.  These courses include:
U100: Fundamentals of Gymnastics Instruction

U101: Safety and Risk Management

U110: SafeSport
On top of our entry-level standard courses, we hold monthly training for our coaches to stay fresh with new techniques and safety protocols.
What makes us Different
Great Facility
Offering big benefits to gain skill no matter what classes you are enrolled. We have invested in brand new, state-of-the-art equipment that offers the best use of space while developing specialized abilities. 
Skilled Staff
Our staff offers years (even decades) of experience in all forms of athletics. They focus on safety and personal behaviors while teaching precise skills of the classes. 
Grow your Skills
Our team will help grow you personally while tapping into your natural skills and enhancing them through vigorous training and practice. 
We Truly Care
Our mission is to provide a safe, fun atmosphere where our athletes can grow in character, skill & strength both mentally and physically.
Our motto has always been "good people first, good athletes second".
All I can say is WOW! Very experienced, very driven, all about the kids (and parents) and the high fives and atta boys are plenty. My son comes home happy and can't wait for the next practice. In short, we love the coaches and Airbenders. 10 thumbs up from this family!!!!!
Fantastic facility! I attended a birthday party here and it was enjoyable for my entire family.
McKenzie Bruner Rodriguez
My 3 year old daughter does tumbling and cheer and we couldn't ever ask for a better gym or coaches!! We are so thankful for how friendly, patient, and just all around amazing everyone and everything is!!! We LOVE Airbenders!!!
My tiny gymnast has learned so much already! Brittany and Caidyn do a wonderful, fun and positive job teaching. I love seeing all the smiles and high fives. Matt and Rose are so positive and you can tell they love doing this.
Great coaches! My daughter has followed these professionals for the past 10 years from Elite, to our temporary location at Emerald, to this more permanent location at Airbenders Gym. They are kind and caring coaches. I can't wait to see how this couple builds their business now that they have the facilities to do it!!
I've grown up with Matt & Rose as my coaches for almost as long as I can remember. They are without a doubt the best people, and trainers.
You will never find coaches that care about your kid more than these two coaches do. They go out of their way to make sure your child experiences success. They provide a fun atmosphere, are extremely qualified, and your child will learn a ton during their class.