You found the best place to celebrate your birthday
We offer a private gym for you and your guests, set up all the way until clean up. A party host will fill your party needs so mom and dad can sit back and relax (or join in with the fun!)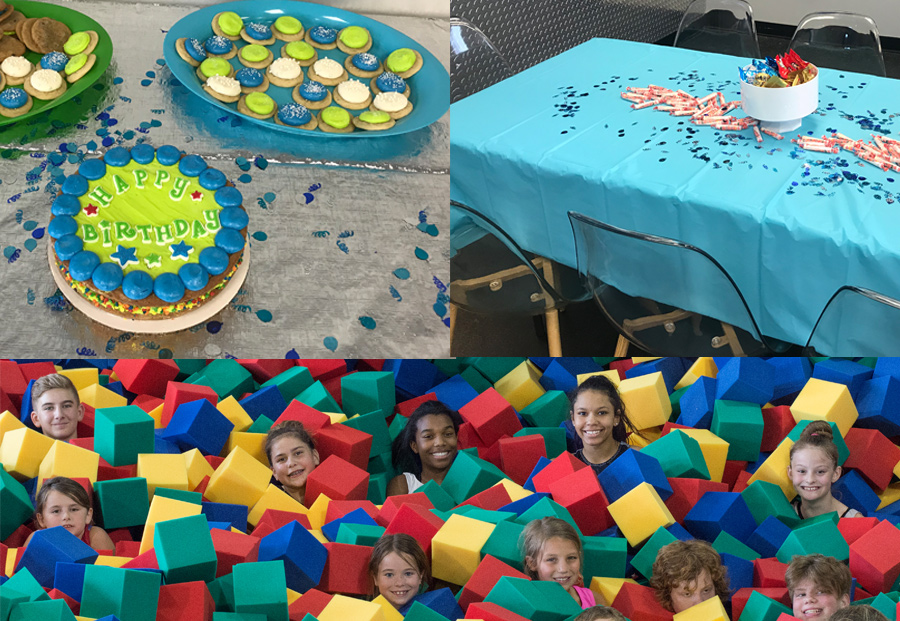 Why Choose Us?
Winning is only half of it. Having fun is the other half. – Bum Phillips
This will be the easiest birthday you have ever hosted!
Airbenders birthday parties will be a fun and active way for your child to celebrate their birthday! The party will be fully supervised by our expert instructors to ensure fun as well as safety on our equipment. 
Children will have access to tumbling equipment and mats, trampolines, a HUGE foam pit, and a professional Ninja Warrior apparatus.
What is the cost and schedule?
Totaling 90 minutes of fun, your child's party will include 60 minutes of activity in the gym followed by 30 minutes of cake and present time! The cost for parties is $300 with an $80 non-refundable deposit at the time of booking.  Each party includes 10 children with a $10 fee per additional child. We provide table and chairs for 20 guests and the entire gym is yours! Bring your own cake and decorations. 
Contact Us